Lowestoft War Memorial Museum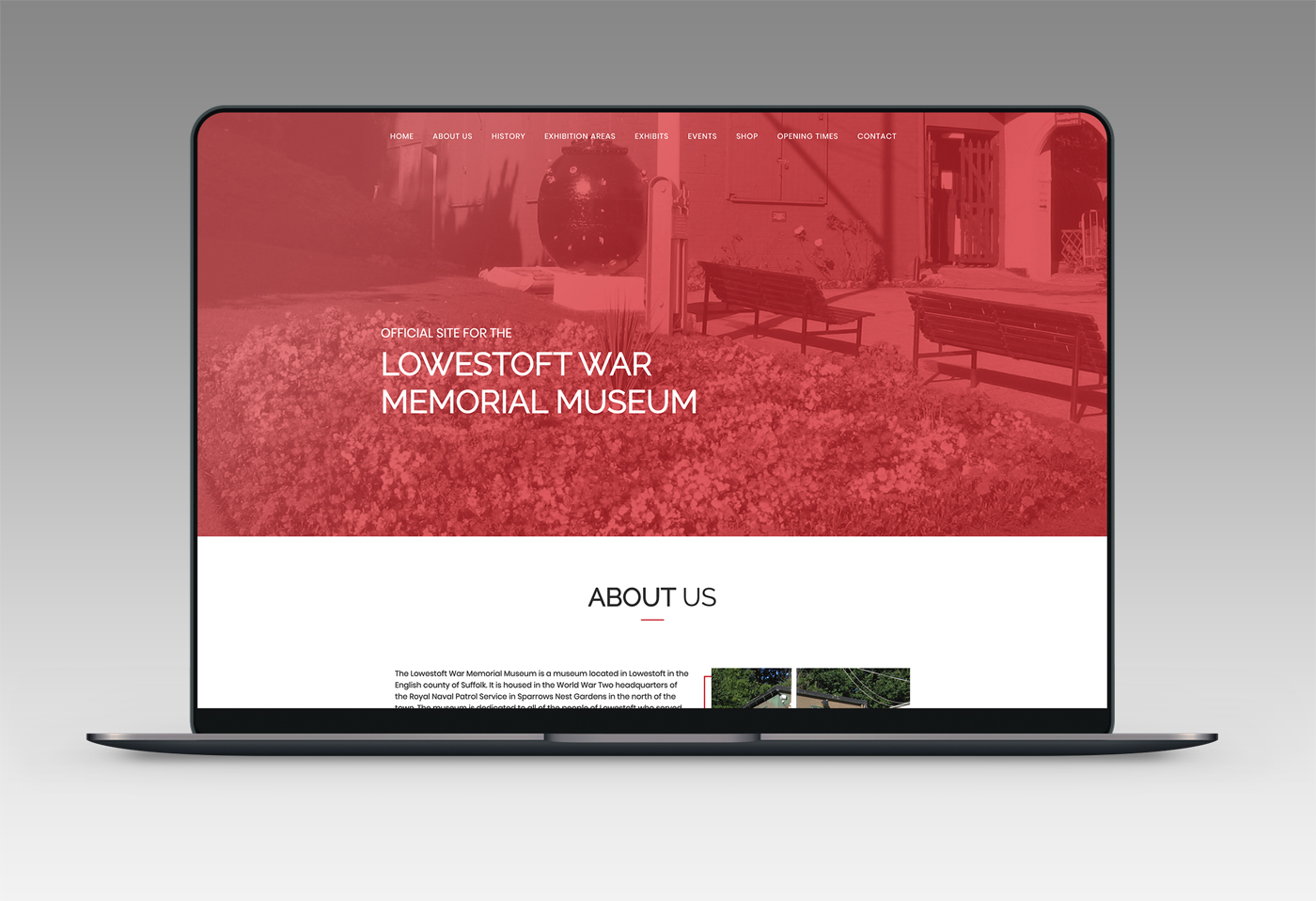 The Lowestoft War Memorial Museum is a museum located in Lowestoft in the English county of Suffolk. It is housed in the World War Two headquarters of the Royal Naval Patrol Service in Sparrows Nest Gardens in the north of the town. The museum is dedicated to all of the people of Lowestoft who served during World War One and World War Two.
The museum were looking to get a website created to help promote the work they do online and as they work from charitable donations, we helped them make this happen with minimal costs.
Services: Website Design
Year: 2016
The main aim of the website was to enable the museum to get everything online including the exhibits which are on display to the public. The museum aims to appeal to audiences of any age so an online presence became one of the best ways to advertise what the museum has to offer.
The new website became a central hub for information about the museum including its history, the exhibits on display, the opening times as well as relevant contact information which was all hidden previously.
To successfully meet the brief for the project, we developed a simple, yet effective user interface which promotes all areas of the museum to its users who visit online.
Integrating all areas including the exhibits brings the museum into the modern day and enables them to promote their offering in a digital format where attendance isn't possible.