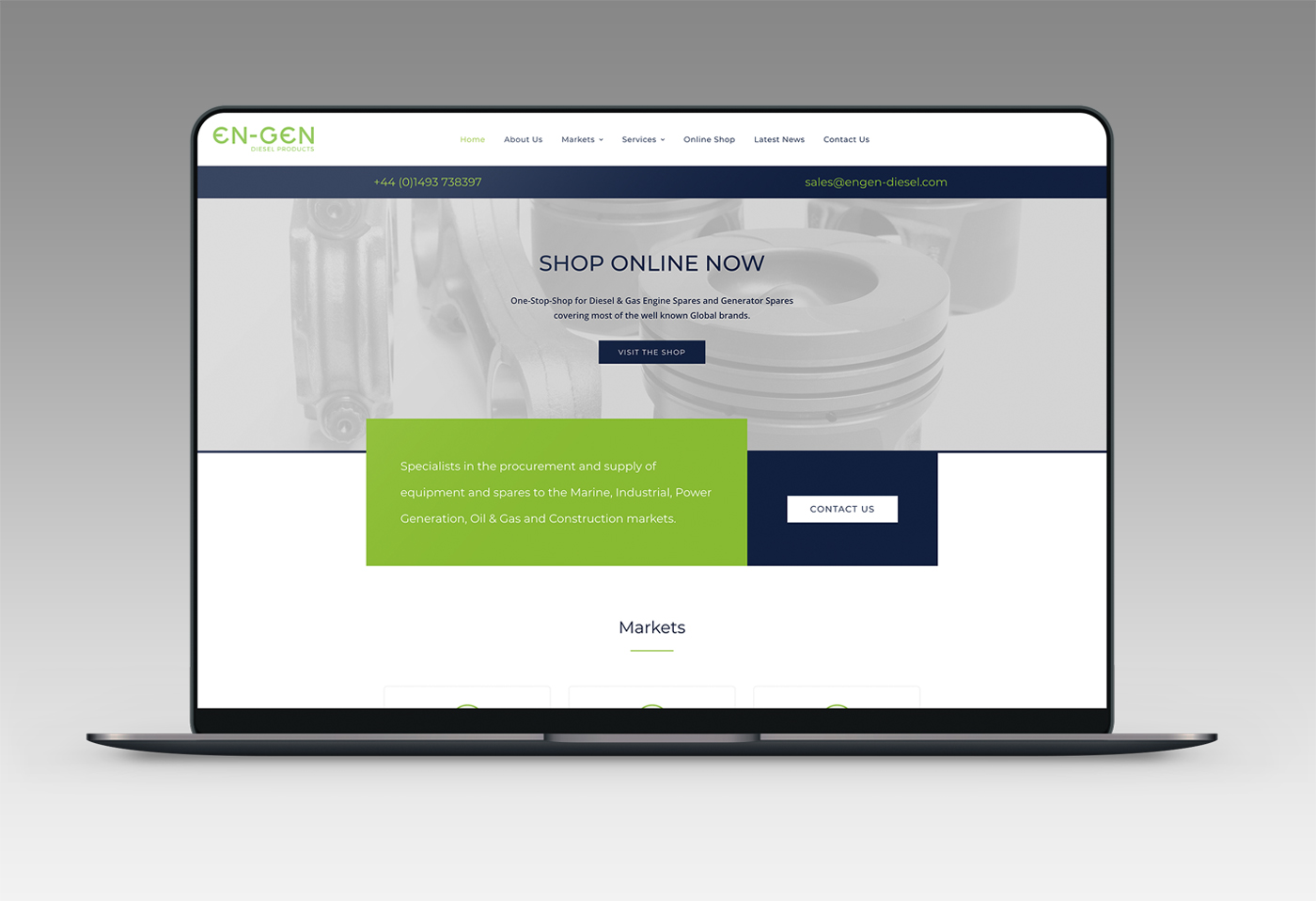 A website build for En-Gen Diesel Products, specialists in the procurement and global supply of equipment and spares to the Marine, Industrial, Power Generation and Oil & Gas markets.
En-Gen Diesel Products came to us to design their brand new identity to use across their new and rapidly developing business.
We worked with En-Gen Diesel Products to create an identity for the business complete with a brand style guide for future reference and then went on to implement this new brand into a website and print material including business cards, flyers and brochures.
Services: Website Design, Branding, Print Design
Year: 2017
Link: www.engen-diesel.com
The main aim of the project was to create a clean and modern identity for the rapidly developing business for use across all applications.
To successfully meet the brief for the project, we started by creating the identity and brand style guide to create a consistent application of the brand from the start. The edgy logo design makes it stand out both on screen and on paper which helps it to provide a strong relationship between the design and the company.
After the identity development, we implemented it into a website design. The use of the brand green and blue provided consistent contrast across the site and assisted in the creation of a clear structure.
Additional promotional material such as the brochure were created last and followed the edgy logo design with the use of slanted images with bold contrasting titles and consistent text columns throughout.