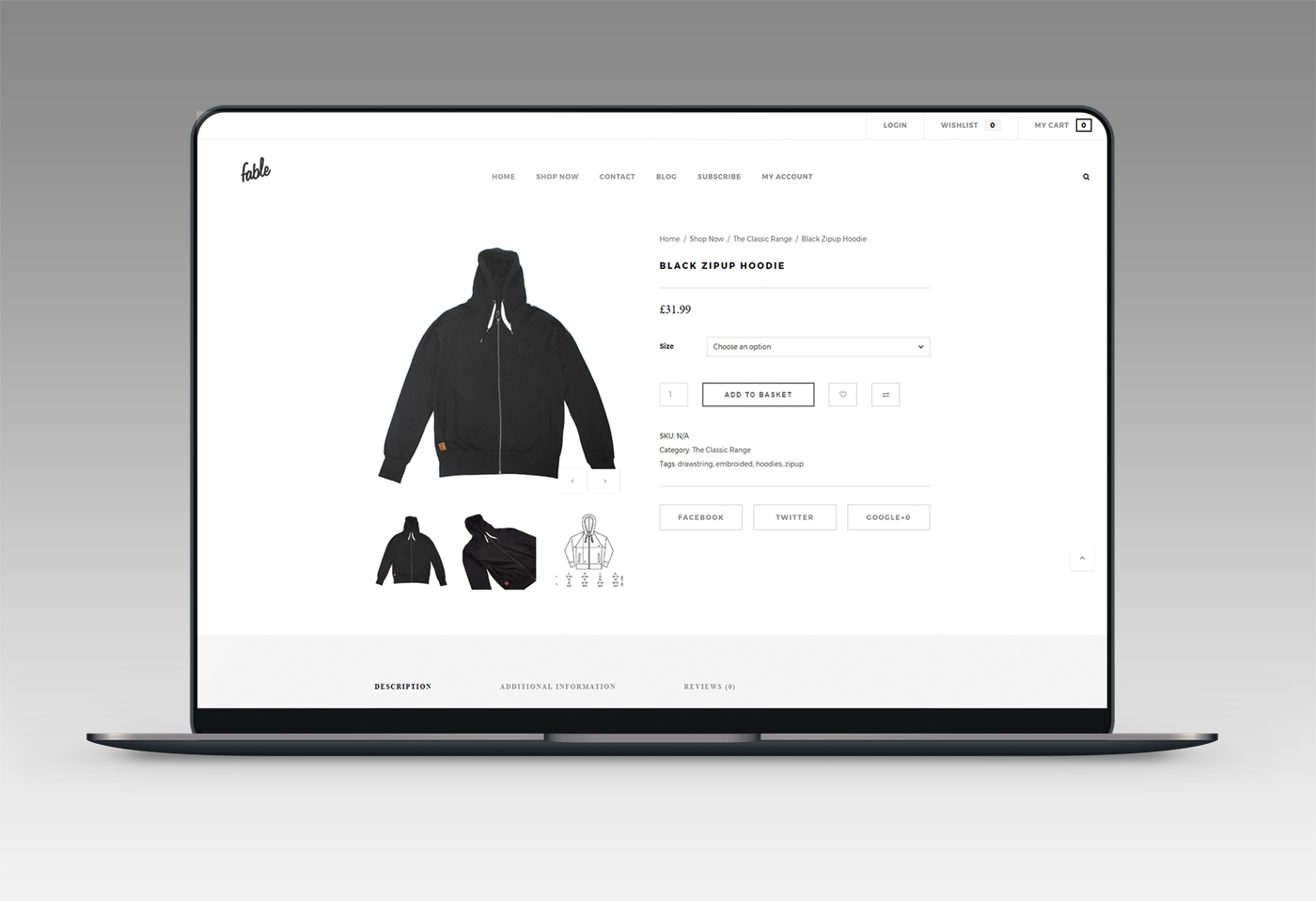 Fable Clothing Co. is a clothing brand specialising in sports inspired street wear.
Fable Clothing came to us to redesign their existing site to provide an improved user experience.
We worked with them to develop a new site that had a minimalist interface and also had clear structure making it easier for their visitors to find the products they were interested in.
Services: Website Design, eCommerce
Year: 2016
Link: www.fableclothing.co.uk
The main aim of the website redesign was to construct a more user friendly experience with products being organised into their respective categories and only showing the most relevant content on the homepage.
To successfully meet the brief for the project, we built the site upon the WordPress CMS which features a simple management system for order processing reducing the workload for the client.
By restructuring the site, we were able to reduce load times and decrease the amount of scrolling for users, especially on mobile devices. By reducing the content, it ensured that visitors would be able to navigate to the required category much quicker and only see content relevant to their visit.